For many brides to be the coming weeks are the time to organise important finishing touches for the big day. A spring or summer wedding offers a perfect opportunity to create both a breathtaking indoor and outdoor setting for guests. Creating the perfect atmosphere for the transition through day to dusk can easily be achieved with the use of subtle candlelight, with candles providing a decorative talking point too.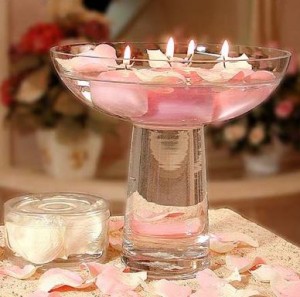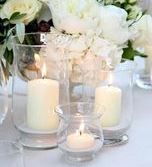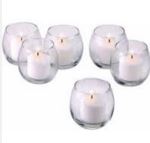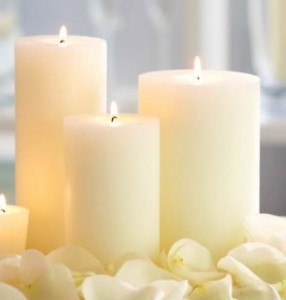 The possibilities for displays are endless, limited only by your imagination.
The use of candles throughout the venue delivers a perfect way of enhancing the
ambience and style of a wedding setting, but also allows the creation of those little touches which leave a lasting impression.
Whatever you choose, sets of white pillar candles, floating candles in bowls, or T lights
take advantage of our BULK DISCOUNT CANDLE sections where you can buy  our
candles and candle holders at wholesale prices and you will save £ssss!
Scented candles throughout the venue can complement the
fragrance of wedding flowers with intoxicating scent as the party flows in; floating candles amongst petals or confetti offer a simple yet effective alternative to the
more traditional table.
Lanterns, or hurricane lamps offer a timeless elegance to a table setting, and can be
filled with glass beads or other firesafe materials. Breathtaking effects can be created when combined with props, but be careful to place candles in/on suitable candle holders,
safety must always come first.
It's always best to check in advance that your venue permits the use of lit flame
candles to save any possible disappointment on the day. All is not lost should this pose a
problem; fantastically realistic options are available in LED  battery candles  from
Candles On The Web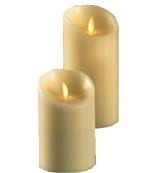 We offer the UK's most comprehensive range of candles and
accessories for weddings and other special occasions. To celebrate the launch of our
revamped website, we're delighted to offer a 10% discount on all orders over £15.00 until
1st May.16. Simply enter promotional code 1066 at checkout.
For more ideas on how to create your dream setting with candles, why not head over
to our Pintrest Wedding Inspiration board?
We will be adding pages to this blog soon with more wedding hints on how to display floating candles, how to create beautiful candle centerpieces,   how to make your own wedding
favours and much much more.